SEE OTHER BEECH SHEETS IN OUR
DISCOUNTED SHEET VENEER
-----------------------------------------------------------------------------
Beech (White Crown Unsteamed) Wood Veneer
BCW/003
£19.46 per sheet + P&P
Nominal Sheet size: 14.75ins wide x 132ins long
Sheets taper from 14.5"- 15" over their length
3 Available
-----------------------------------------------------------------------------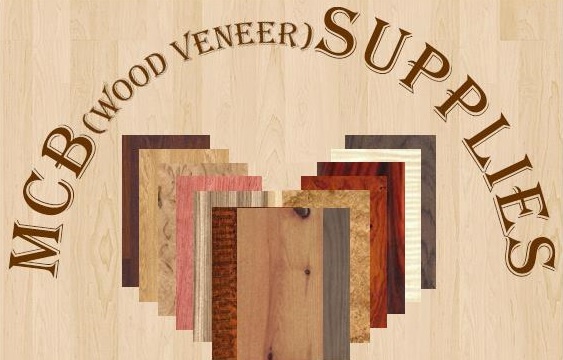 Raw sheet veneer is 0.6mm thick unless otherwise specified
ALL BUTTON PRICES ON THIS SITE ONLY INCLUDE P&P WITHIN THE UK.
CUSTOMERS OUTSIDE THE UK USING BUTTONS WILL RECEIVE AN E-MAIL WITH PAYMENT OPTIONS FOR ADDITIONAL POSTAGE COSTS
FOR REDUCED POSTAGE ON MULITIPLE PURCHASES PLEASE INPUT THE ITEM CODE / QUANTITY REQUIRED ON THE FORM
BEECH WOOD VENEER
Also known as: White Beech, Steamed Beech
Botanical Name: Fagus sylvatica
Origin: Europe and West Asia
White Beech (unsteamed)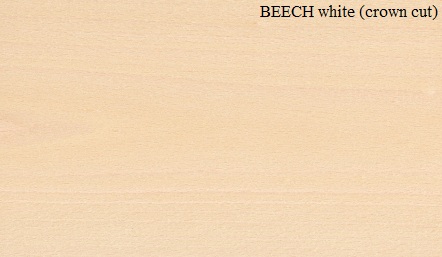 White Beech (steamed)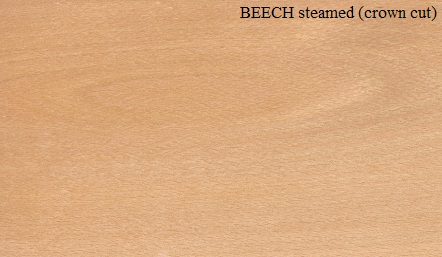 White Beech (unsteamed)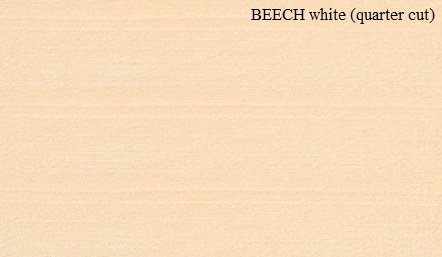 White Beech (steamed)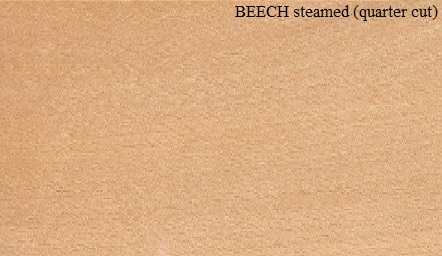 A fairly plain wood veneer, Beech is widely used in many areas of woodworking including interior doors, kitchens and furniture-making.
In its raw state it has a pale creamy white appearance. It is often steamed whereupon the veneer takes on a darker
pinkish hue. Beech is available either crown cut or quarter cut and as a constructional veneer.